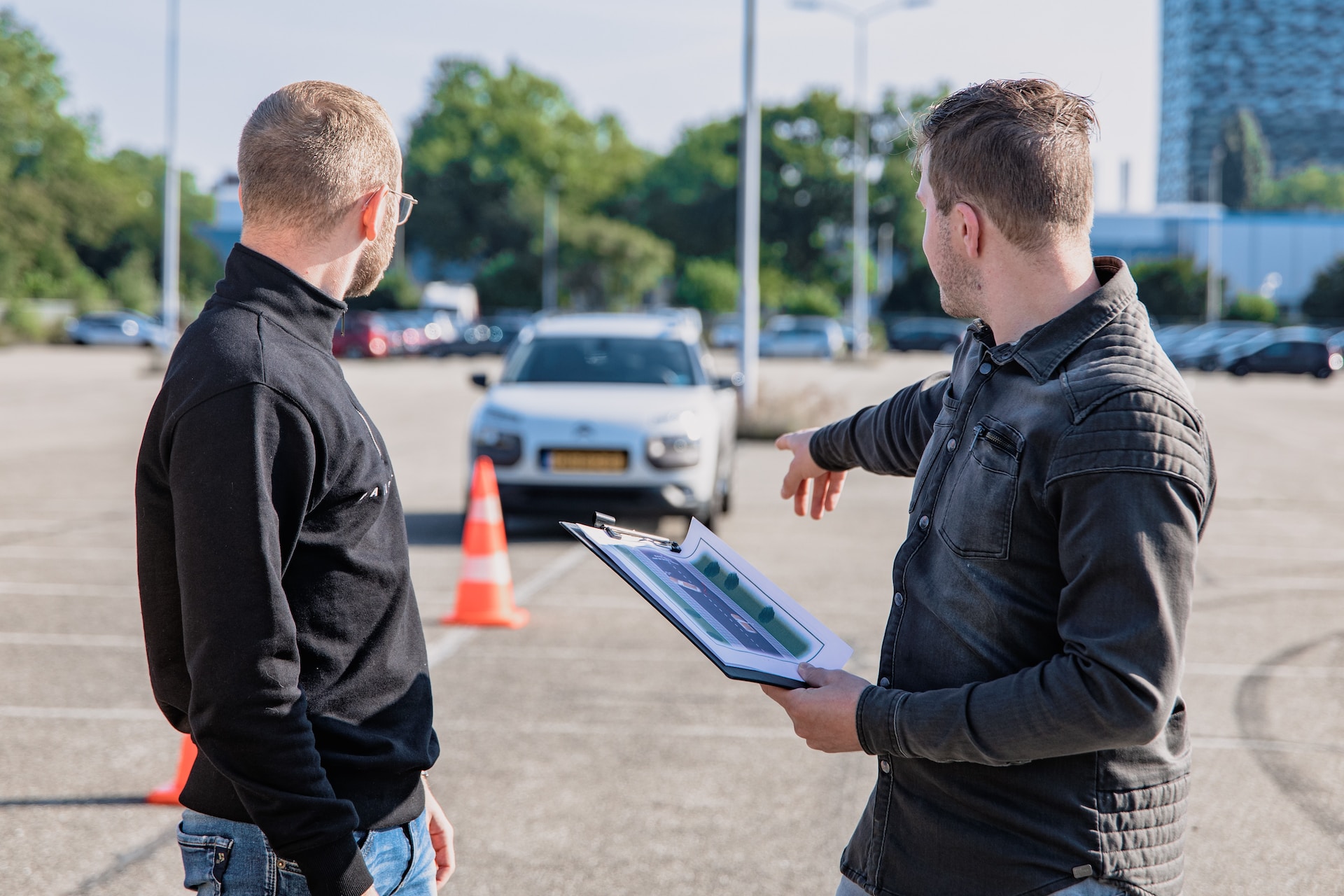 Embarking on the exciting journey of learning to drive involves making an important decision – choosing a driving school with experienced driving instructors. As a learner driver, selecting a reputable driving school with highly skilled instructors is crucial to ensure that you receive the best possible guidance needed to acquire the skills and confidence to safely navigate the roads. At our experienced, trustworthy, reliable, and friendly driving school based in the heart of Croydon, we pride ourselves on providing high-quality driving instruction from our team of knowledgeable and enthusiastic instructors.
In this article, we will discuss the importance of opting for experienced driving instructors for a smooth and successful learning experience. We will delve into the qualities that set Direct Drive Driving School Croydon apart from the rest, focusing on the dedication, expertise, and comprehensive teaching techniques of our instructors. From building strong foundational skills to fostering a supportive and enjoyable learning environment, you will discover why our driving school is your ideal choice for embarking on the path towards driving excellence.
Specialised Knowledge and Expertise
Highly experienced driving instructors possess a wealth of knowledge and expertise, ensuring that every student receives top-notch training. They are well-versed in road safety rules, traffic regulations, and innovative teaching techniques, which are crucial for effective learning:
Understanding of Road Rules and Regulations: Experienced instructors have a comprehensive understanding of national and local driving regulations, ensuring that each student learns to follow the rules and maintain safety on the roads.
Teaching Techniques That Cater to Diverse Learning Styles: By employing a broad range of teaching methods, seasoned instructors can tailor their approach to accommodate each student's unique learning style, ensuring a well-rounded and effective pedagogy.
Staying Updated with Industry Developments: Highly experienced driving instructors take pride in keeping up-to-date with the latest developments and advancements in driving instruction, such as changes to legislation or the introduction of new vehicle technologies.
Developing Strong Foundational Skills
A key aspect of learning to drive is having a solid foundation of essential skills to build upon. Experienced driving instructors are adept at nurturing these fundamentals and instilling the necessary competence in their students:
Vehicle Control: Proficient instructors ensure that students develop a strong sense of vehicle control through consistent practice and guidance, including manoeuvring the vehicle, gear changes, and steering techniques.
Hazard Perception: Identifying and reacting to potential hazards is critical for safe driving, and experienced instructors are skilled at teaching this crucial ability early in the learning process.
Awareness and Observation: A strong driving foundation includes a heightened sense of awareness and observation, allowing students to anticipate and adapt to ever-changing road conditions and situations effectively.
Overcoming Nerves and Building Confidence
Learning to drive can be nervous endeavour, and experienced driving instructors recognise the importance of helping students overcome their anxieties and develop self-assurance on the road:
Creating a Comfortable Learning Environment: Experienced instructors establish a calm and supportive atmosphere within the vehicle, allowing students to feel at ease and focus on learning without unnecessary stress.
Encouraging Open Communication: To foster a trusting and comfortable relationship between instructor and student, open communication is essential. Instructors who encourage students to express their concerns and ask questions help alleviate fears and build confidence.
Positive Reinforcement: When learners receive acknowledgment for their achievements and constructive feedback on areas requiring improvement, they develop a more positive self-image and growing confidence in their driving abilities.
Tailored Lessons and Continuous Support
Experienced driving instructors take the time to understand each student's specific needs, crafting personalised lesson plans and offering continuous guidance throughout the learning journey:
Assessing Individual Needs: Driving instructors with extensive experience are skilled at assessing a learner's strengths and weaknesses, ensuring that lesson plans are customised to address areas of concern and maximise progress effectively.
Adjusting Lesson Plans as Needed: As a student's abilities develop, experienced instructors will adapt their lesson plans to introduce new challenges, ensuring continuous improvement and mastery of new skills.
Providing Follow-up Support: Post-lesson debriefing sessions and feedback on progress are essential components of the learning process. Experienced driving instructors are committed to offering this support, ensuring a comprehensive and beneficial learning experience for each student.
Preparing for Success: Driving Tests and Beyond
Ultimately, the goal of any driving school is to guide their students towards success in their driving tests and, ultimately, a lifetime of safe and responsible driving. Experienced driving instructors play an instrumental role in achieving this objective:
Familiarity with Local Testing Centres and Routes: Instructors with extensive experience in the area can guide students to success by providing them with insights into the local testing centres and driving routes, ensuring thorough preparation for the driving test.
Conducting Mock Tests: As part of the test preparation process, experienced instructors will organise mock tests. These simulated exam scenarios closely resemble the actual driving test, enabling students to refine their skills and build confidence under realistic test conditions.
Lifetime Safe Driving Habits: By instilling safe driving habits and responsible behaviours early in the learning process, experienced driving instructors ensure that students are prepared not only for their driving tests but also for many years of safe and enjoyable driving experiences.
Conclusion
Choosing a driving school with highly experienced driving instructors is essential for mastering the critical skills and developing the confidence required to become a successful and responsible driver. By selecting a reputable driving school like Direct Drive Driving School Croydon, you will benefit from years of knowledge, expertise, and dedication, receiving personalised and nurturing instruction from expert instructors who are committed to guiding you through every step of your driving journey.
At Direct Drive Driving School Croydon, we provide driving lessons that are tailored to meet the unique needs and goals of each individual student. Our highly experienced driving instructors use a patient and supportive approach that is designed to put nervous drivers at ease while challenging more confident drivers to achieve their full potential. Don't miss out on the opportunity to embark on your driving adventure with the assistance of our highly skilled and supportive driving instructors. Get in touch with us today to book your lessons and experience the difference that our experienced driving instructors can make on your journey to driving excellence!