Find a cheap Driving School in Croydon
DirectDrive offers Cheap Driving Lessons in Croydon, South London but we seldom use the word cheap and prefer the phrase cost-effective. We offer high-quality Auto as well as Manual driving Lessons at great affordable prices.
Each of our driving instructors is highly skilled (and from leading driving Instructor training schools such as the AA and BSM with this insightful experience; your ability to succeed is our success.
Increasingly more Approved driving instructors usually with pass rates well higher than the national average, tell me that the only thing students are interested in, is just how much the driving school charge per lesson.
In the event, you look for a suitable driving school based on their hourly rate you can be amazed by the fact that it will cost you a lot more than anticipated not only in monetary terms but probably the experience you've driving lessons in Mitcham and just how many attempts it takes you to pass the driving test.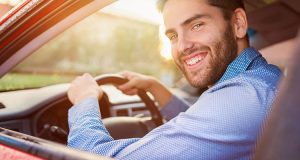 Statistics belonging to the Driving Vehicle Standards Agency state that nationally the typical or average amount of driving lessons needed to pass the driving test is approximately 45 hours of professional instruction coupled with 22 hours of private practice ie with friends and relatives.
Approximately one in every three driving test candidates will pass on their first attempt.
Some examples of the overall costs are ie.
Should you pay £23 per hour with an excellent driving instructor and took 45 hours of tuition you would then have paid £1035 + the driving test fee of currently £62 = £1097.
should you pass on your first attempt? If you require a second attempt then let's imagine you needed an additional 5 more lessons and paid another £62 test fee, this may be an additional £177
So first-time pass = £1097
Passed on second attempt = £ 1274
The money necessary for driving lessons may vary from place to place plus some good instructors will still offer cheaper driving lessons, however, if you went purely with the cheapest driving instructors without having to take other things into account then the next example will be very typical.
Let's imagine you paid £18 on an hourly basis, however this time it might be likely your driving instructor is not able to coach you in a suitable style, and perhaps didn't monitor how well you're progressing, causing you to feel uneasy., did not speak knocking, your confidence and ability to operate the vehicle to examination standards would inevitably a lot more time.
You may require 60 or 80 hours to reach the test standard.
60 hours at £18 per hour = £1440+ £62 test fee = £1502 if you happen to pass the very first time!
From the majority of case studies, It will take longer before you reach test standards. , It will take you more attempts than average to pass the driving test.
Pass rates are different from test centre to test centre but fall in the region of 30% -45%. for a first time pass.
So if you are successful and pass your driving test on your first attempt the entire cost will be in the region of is £1502 using a cheaper driving school
Second attempt – if 5 additional lessons were taken = £90 +£62 test fee = £1654
Third attempt -an extra £134 (5 hours + test) = £1789
And so forth.
Passing on your first attempt will make you a lot happier than needing several attempts and also the appointment to get a retest which is often a few months away and this can be frustrating.
The 5 hours extra to be prepared for a retest shown in these price examples are an absolute minimum as 2 and a half hours are for the test day itself.
Therefore the cost would probably be more if you happen to keep acquiring a lesson a week which would end up being the minimum advised to boost the chance of passing the first time.
An intensive or crash driving course may be a viable option for some.
The figures used here are an example and not representative of today's prices.